yasminbitar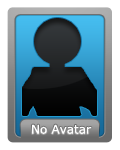 Billy was a chemist's son
But now he is no more
For what he thought was H20
Was H2SO4
Ok so there are 2 muffins in the oven. The first one said to the other: Boy it's hot in here.
The second one said:
OMG A TALKING MUFFIN!!!
hahah... ha...ha.....ha.... ?

Two fish in a tank. One says to the other, "Who's driving?"
What did the farmer say when he lost his tractor?
"Where's my tractor?"
What's the last thing to go through a bug's mind when it hits a windshield?
Its butt.
How many boring people does it take to change a light bulb?
One.
When is a door not a door?
When its ajar.
*deathly silence*